The demand for nearshore and outsourcing software solutions is consistently growing worldwide. Companies seek talented and highly skilled professionals who can develop innovative and fully customized mobile applications or other software-based products that fit the client's business needs.
GoodFirms, the B2B research and review platform, acknowledged Cleverti among the top app development companies in Portugal, helping innovative companies develop their software products by complementing internal crews when additional or specific tech expertise is needed, with fully tailored, cost-effective and scalable technology services.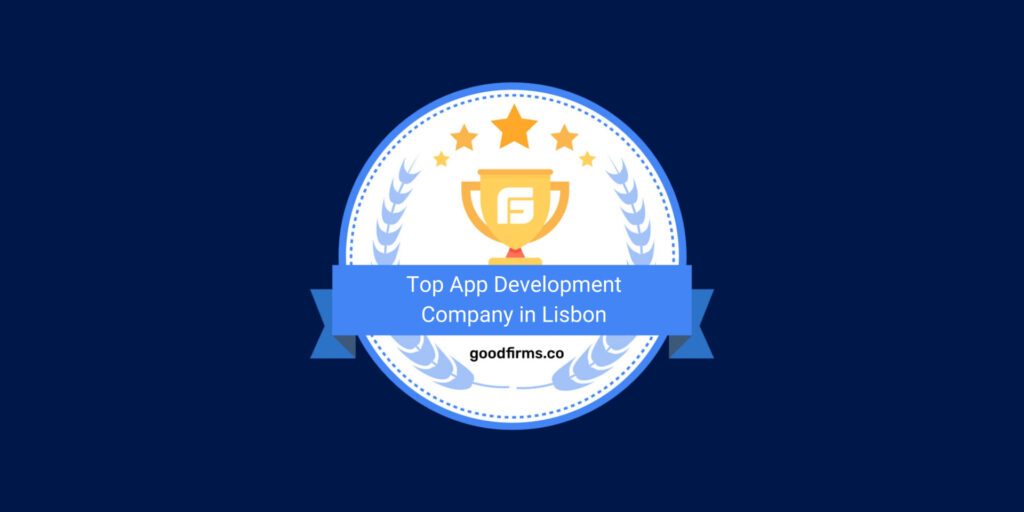 Overview of Cleverti
Cleverti is a software hub offering various outsourcing software, including development, quality assurance, and testing services for multiple industries. They have extensive experience in mobile app development and are skilled in numerous technologies, including Swift, Kotlin, React, Xamarin, and Flutter.
A company established in 2010 with its base in Lisbon, Portugal, has a team of experienced and qualified IT professionals who offer the best in class outsourcing and nearshore consultancy services to diversified clients, surpassing their expectations. The team comprehends the client's business needs and proposes appropriate solutions to enhance the brand's worth.
Cleverti Has Assisted Diverse Businesses By Providing Them With Advanced Technology-Based Software Solutions
This company provides technology-based solutions to startups and large enterprises worldwide. They specialize in software development services, including back-end development, cloud computing, DevOps, front-end development, IoT development, and mobile application development. They have established themselves as a reliable client partner with a successful track record of completing projects within the given time frame and budget.
Cleverti's Success Stories
1 – Web Portal and Brand Protection for a DNS Company
The project was about a web portal to manage online intellectual property assets. Online businesses require advanced software solutions to mitigate cyber risks and online infringement.
Challenge
The challenge was to create a web portal and brand protection system to prevent DNS and internet domain hijacking, which can lead to lost sales, attacks on personal data, fraud, and business disruption.
Solution
Cleverti's team of experienced and skilled developers has created a platform that enables customers to view and manage their online intellectual property assets, such as domain names, SSL certificates, and DNS records. Additionally, they provide monitoring services to ensure no potential intellectual property infringements occur within the internal domain space.
Technologies used:
 Results
The latest product update has received an excellent response for its analyzed domains, indicating a high potential for increased revenue. Consequently, the market share has also increased. Moreover, Amazon has started using this service now that the capacity of the analyzed domain has increased, which was not the case previously.
2 – A Mobile-Friendly Web Application Was Developed For A Metalworking Factory That Significantly Improved Its Scalability
Cleverti assisted a traditional metalworking factory with digitalization. They created innovative web applications for productivity insights, inventory status, and automated order management.
Challenge
The metalworking factory's productivity decreased because of a lack of regular maintenance. It was crucial to have an efficient system that could update different equipment's status. For this reason, Cleverti's web app development experts were tasked with creating a hassle-free monitoring system that could control everything.
Solution
Cleverti's professional team has developed a reliable web application that monitors equipment and controls each process. This application works seamlessly on mobile devices and includes additional features such as inventory management, order handling, packaging, and an automatic delivery system.
Technologies used:
Ionic
RFID
5G Mobile
Angular
Java
Results
Cleverti resolved the metalworking factory's critical problem by providing a reliable web application that increased online sales.
3 – An Application Designed For Managing Recruitment Processes And Profiles
Cleverti recently delivered a recruitment and profile management application that is secure and GDPR-compliant. The application uses a scalable infrastructure to ensure security.
Challenge
The recruitment application had to adhere to the highest privacy standards, particularly data protection and privacy, to ensure GDPR compliance. Cleverti's talented team took on the challenge of designing an application that prioritizes security and offers a range of valuable features.
Solution
Cleverti's highly experienced and qualified team fully understood the client's requirements and followed the industry's best data protection and user consent management practices. They used their Google Cloud services and data protection expertise to analyze the project thoroughly and find reliable solutions for developing a secure and GDPR-compliant recruitment app.
Results
The team's meticulous attention to detail and technical expertise in data protection and privacy management has led to the developing of a more reliable app. Their effective communication and prompt responses have resulted in satisfied clients. The client's HR team has praised the application for its effectiveness and security. Cleverti has delivered a secure recruitment application that is GDPR-compliant, feature-rich, and user-friendly.
Cleverti's professionalism and effective customer service are highlighted in the client reviews on GoodFirms: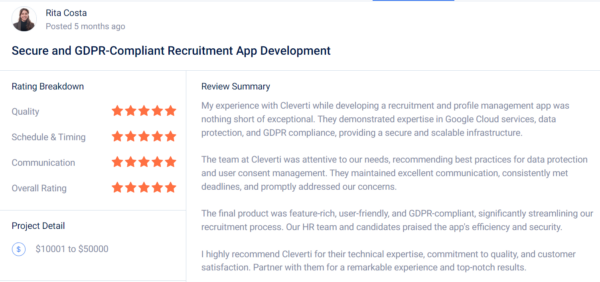 Cleverti has secured a prominent position on GoodFirms' roster of top app development companies in Lisbon, owing to their outcome-driven mobile app development services.
Why Do GoodFirms Recognize Cleverti As One Of The Top Choices For Mobile App Development Services?
Cleverti has a team of skilled and experienced developers who specialize in designing and creating versatile and scalable mobile apps. They ensure the client's business applications provide reliable operations, top-notch performance, and excellent user experience on any mobile device.
Cleverti was awarded the prestigious PME Excelencia 2021 for outstanding performance in the Portuguese market.
In 2022, the company helped a client with 4M€ revenue. The expected growth is to reach 25% by the end of 2023, enabling them to hire 150 employees by the end of 2025. Cleverti consistently provides top talent and exceeds client expectations, resulting in measurable results and exceptional growth.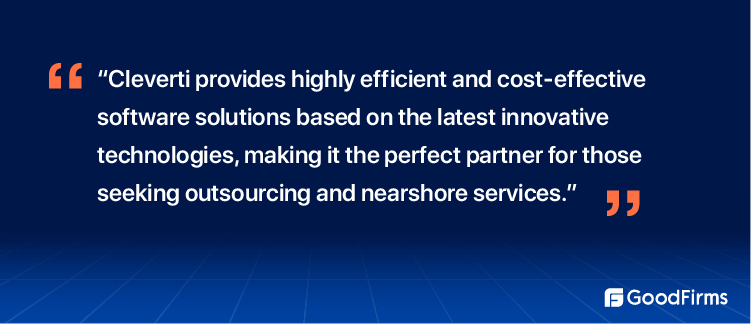 Conclusion
If you require a team of highly skilled software developers, mobile app specialists, analysts, testers, or other IT experts, Cleverti is the right option. Their unwavering dedication to identifying the most talented individuals ensures that their client's unique business needs are met through outsourcing. With an exhaustive recruitment process, they achieve excellence in outsourcing to deliver reliable and top-notch solutions.
About GoodFirms
GoodFirms is a trusted B2B research, review, and listing platform helping businesses implement modern technology into their processes and improve their digital journey. The company connects service providers with service seekers through a comprehensive and thoroughly researched fact-based list of the best services and solutions. Recognized as the most reliable source for the B2B market, GoodFirms has world-class experience with partners across the globe.