Cloud-based smart and responsive retail sales management
Our Client is a Portuguese company focused on providing customer-value technology solutions to enhance the business performance of demanding clients in various industries and geographies.

Challenge

Scaling a retail management solution to control and analyze daily product sales in large supermarkets and department stores. In order to become more expeditious and increase the solution's responsiveness, our client was looking for an enterprise-ready platform that allowed long-term development, taking advantage of the benefits of the cloud.
Solution

Cleverti's team, comprising three developers and one tester, was responsible for delivering core functionality to the platform. Based on existing requirements, the team created a cloud-based solution with Azure that allowed building an architecture using "Microservices approach" and a NOSQL database. In addition, other Azure resources were used, such as Azure Search for research and Azure API Management for the creation of the API to communicate with front-end. The font-end was built using React.js with D3 for creating charts.
Results

The architecture developed by Cleverti enables a much faster return of data. The solution created is scalable allowing to easily increase existing resources. Another advantage is the possibility of creating new environments in a fast and simple way.
Web Portal and Brand Protection
joao.silva
2021-10-18T18:57:53+00:00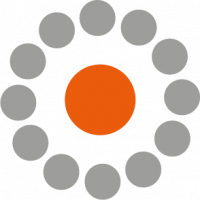 DO YOU HAVE A BIG IDEA WE CAN HELP WITH?