Web Portal and Brand Protection for a DNS Company
A web portal to managing online Intellectual property assets

Challenge

Our client's Intellectual Property team, IT and Marketing take control of their brands domain portfolios to secure their online presence and address digital brand infringements. As companies have increased their capability to serve online channels, cyber-attacks, including online brand infringement, have also increased, making online business riskier. Along with this, DNS, and internet domain hijacking, which divert legitimate sales, phishes personal information, and blocks businesses from operating, are also on the rise.
Solution

Cleverti is helping its partner to develop a platform which enables its customers to view and manage online Intellectual property assets.These assets include domain names, SSL certificates and DNS records whilst in parallel, monitor the activity in the internet domain space for potential Intellectual property infringements.
Results

The latest Watch product update allowed a responsiveness increase in terms of analyzed domains, which gives a considerably higher potential for revenue increases. Regarding this increment, their market share has also risen. Amazon started to adopt this service, which was not possible before due to the limited capacity of analyzed domains.
Check other Success Stories
Web Portal and Brand Protection
joao.silva
2021-10-18T18:57:53+00:00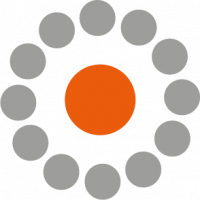 DO YOU HAVE A BIG IDEA WE CAN HELP WITH?