eLearning & eCoaching for US startup
Our client is a US startup. They had an amazing idea for eLearning and eCoaching solutions, but they didn't have a key piece: a software partner to support them develop an MVP.

Solution

We gathered all the functional requirements passed from the client and converted them into user stories. After its approval, the development phase started following an agile methodology, in this case, Scrum. All the tech stack was proposed by Cleverti, and all technologies used were also chosen by Cleverti. Taking into consideration the deadlines, know-how of our team, and also scalability, we have chosen Nodejs and Angular, two javascript based giants.
Results

The deadline played a critical role in this plan. We had a very short notice, and the client needed this project extremely fast. Fortunately, everything was developed in time because we could deliver the project punctually at a very cost-effective price. The results were brilliant, and we have made just another client very happy. You can read the full review on Clutch.co.
Check other Success Stories
Web Portal and Brand Protection
joao.silva
2021-10-18T18:57:53+00:00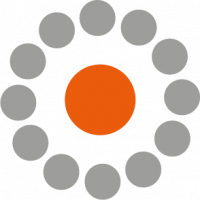 DO YOU HAVE A BIG IDEA WE CAN HELP WITH?