Enhanced Transparency for a Logistics Platform
Cleverti assisted a Logistics company located in Germany, to enhance their solution's transparency by allowing their enterprise clients to know at every step of the jorney, the status of their delivery. Metrics like pressure, temperature, lightening, vibration, and number of openings are all recorded because it is intended to be used with highly sensible deliveries, like military, medical, etc..

Challenge

This solution is very solid, having its origins from almost 20 years ago, and initially developed in partnership with Boeing.
Years have passed and what used to be a very solid and modern solution, turned into a legacy core, not adapted to the technologies & devices, a refactor was mandatory to ensure a continuous usage.
Solution

Using the most recent Java 8, together with cloud, Cleverti team have upgraded the whole solution's architecture, as well as also migrated it to a safe and flexible cloud environment, powered by Amazon.
Results

Today the solution is well updated, using the best practises and industry standards. This allows them to have a competitive advantage when compared to their competency. A boost in the subscription numbers was verified recently and the projections is that this indicator will keep growing as more potential clients meet with this amazing solution.
Check other Success Stories
Web Portal and Brand Protection
joao.silva
2021-10-18T18:57:53+00:00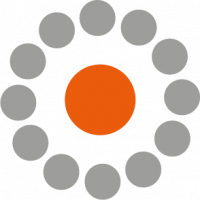 DO YOU HAVE A BIG IDEA WE CAN HELP WITH?