Enhanced web and mobile competence to boost delivery
Full-service agency providing Insurance Solutions for demanding business challenges to national and international organisations.

Challenge

Our Client is a well-known insurance company in the UK, with a resident crew made up of highly talented developers & tester experts. However, as needs for new features increase, this team is no longer enough to assure on-time, high-quality delivery to end-customers. Instead of growing internal crew with locally hired staff, they considered engaging with a partner that could help to deliver it.
Solution

After a thorough evaluation, Cleverti was elected to extend the Client's capacity to deliver top web and mobile solutions, based on a dedicated team model. Cleverti's capacity to provide a comprehensive skillset (frontend, backend, mobile) was decisive. Lisbon's proximity, trendiness, cultural connectivity, and easy communication were also relevant. Cleverti set up a nearshore team comprising 4 developers & 2 testers which was fully integrated into the Client's dynamic cycle with a local management layer to assure a smooth operation.
Results

On-site and nearshore teams have been working alongside in full harmony since 2016 enhancing Client's release cycle. Relying on a highly skilled team in Lisbon providing design, front, back and mobile development has enabled Client to deliver more and better solutions to end-customers. The client was also able to grow their customer base.
Web Portal and Brand Protection
joao.silva
2021-10-18T18:57:53+00:00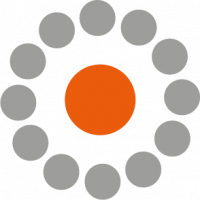 DO YOU HAVE A BIG IDEA WE CAN HELP WITH?