Integrated Campaigns for Pharmaceutical Products
Our client is a Norwegian consultancy dedicated to increasing the shareholder value of end customers, providing in-depth analysis, knowledge, and expertise to enact changes and accelerate business performance.

Challenge

Our client's project consisted of delivering a core management system to handle both stock management and supply chain purchasing for a major customer in the pharmaceutical industry. The Campaign Manager, which should allow to define, apply and manage different types of campaigns to each product, was a key system module. Having a strong but limited pool of internal resources to develop the solution, the client brought Cleverti on board.
Solution

Cleverti's solution came in two parts: a central server developed with .NET technologies to manage and synchronize all available information, and a local system where the product manager would enter campaign information and have it validated by the central system. The local system uses a remote server with a microservice concept to send and receive all relevant information. The development process was not without obstacles and synchronization with the local system was an issue. Cleverti overcame this with the use of data duplication validation to avoid duplicate entries and synchronization with a number of retries to avoid timeouts.
Data duplication validation
Results

Campaign Manager allows all campaign updates to be automatically reflected through a large pharmacy chain without the need for individual manual user updates. The solution ensures the right combination between different active campaigns producing a maximized discount for each client. Algorithm optimization allows performing calculations in less than two seconds each time a new product is added.
Web Portal and Brand Protection
joao.silva
2021-10-18T18:57:53+00:00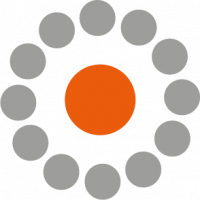 DO YOU HAVE A BIG IDEA WE CAN HELP WITH?