Multiple developments for for a Traveling Agency
Software Team that uses Angular, Ionic, and Java as well as database technologies.

Challenge

The customer wanted to develop a product in 1 year based on sporadic releases and manual deployment. Solution: Cleverti's team applied proactively continuous integration with automatic deployment to reduce the deployment time invested in producing new features.
After fours months, due to a variety of external factors, the company had to reduce their budget in 50% and shortened the project deadline.
Solution

Thanks to the continuous integration with automatic deployment applied, it was possible to meet the deadlines respecting the new budget.
Results

The solution proactively applied allowed the company to reduce in 20% the deployment time, channelling their staff to functional activities such as development and testing. The partnership with Cleverti allowed the company to scale their team and lead to starting some projects the company wouldn't have been able to otherwise.
Web Portal and Brand Protection
joao.silva
2021-10-18T18:57:53+00:00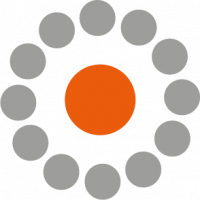 DO YOU HAVE A BIG IDEA WE CAN HELP WITH?