Wider, faster and better testing of eZ Platform
eZ Platform is an open-source Content Management System (CMS) with 500+ paying customers in 25+ countries, 80+ business partners and a community of 45,000+ members.

Challenge

In 2010, eZ was streamlining internal procedures and methodologies to enhance the functionality of eZ Publish in each release and satisfy the growing number of customers installing the solution. Outsourcing could be an option to consider, but eZ had worked with an external testing team before which revealed low proactivity and high dependency on the QA Manager, with results below expectations.
Solution

eZ's Nearshore Centre of Excellence for QA & Testing was created in September 2010 with a team carefully selected for testing skills, LAMP expertise, ISTQB certification, ability to interact with eZ's different teams across the globe and focus on quality and customer satisfaction.
Results

Using structured testing methodologies and processes has led the number of test scenarios to grow 9 times.  The average number of annual tests has increased from 350 in 2010 to nearly 3150 in 2017. The number of tested and certified Service Packs has raised from 7 in 2011 to around 230 in 2017.
Web Portal and Brand Protection
joao.silva
2021-10-18T18:57:53+00:00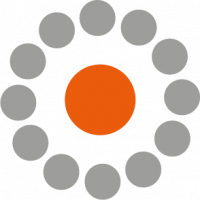 DO YOU HAVE A BIG IDEA WE CAN HELP WITH?